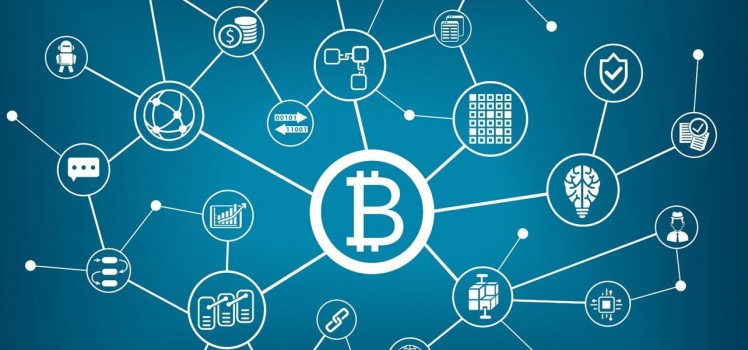 1. The Chains
Supply chains are one of the remaining business functions that have yet to truly undergo digital transformation. Most retailers largely house their supply chain processes on spreadsheets and/or databases that aren't always seamlessly connected between vendor and retailer systems. This often causes disjointed data that costs retailers big moolah to clean up. Blockchain technology has the potential to swoop in and solve this common issue by simplifying the way databases connect and providing clean consistent information. Or simply put, it's a matter of many databases vs. the single distributed database of blockchain.
2. Speedy Dinero
Sometimes, in the world of retail, things can move very slowly. This is often due to complicated agreements between retailers and distributors that, more often than not, exist in a completely different time zone. Because blockchain technology results in normalized data and a well documented data trail, it has the potential to speed up supply chain processes by removing the need for constant logistical discussions.
3. The Advertising Shakedown
Digital advertising has grown to reach online customers across sites which can sometimes leave shoppers feeling a little exposed. Online shoppers are prone to feeling like digital advertising invades their privacy and anonymity through cookies, fingerprinting, and trackers. Blockchain can rebuild shoppers anonymity in the same way that the "do not call" list did for consumers. While this may leave some online retailers worried, it doesn't necessarily spell complete doom and gloom for online retailing advertisements. It could push digital advertisements to be more thoughtful and limit the amount of advertising noise that's out there.
4. Block Stock
Overstock.com's CEO, Patrick Byrne, has taken a keen interest in blockchain technologies. So much so that he plans to sell or reorganize the company in the next 60 days to focus on the technology. This announcement from Byrne comes after Overstock.com's blockchain-focused subsidiary Medici Ventures joint venture with Hernando de Soto for a global property registry that is based on blockchain technology.
5. Customer Safety
Blockchain may have a future being used in various verticals for various purposes. And that's because the end result of blockchain technology is transparency, accountability and security – three qualities that all companies can get on board with. The benefits of the technology are also passed onto the consumer with faster merchandise availability (refer to Speedy Dinero) and more secure shopping. These benefits have the potential to breed customer loyalty among online and even in-store shoppers.